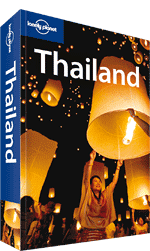 Ten years is a long time, and in my book, being married ten years is an accomplishment these days and deserves something really special. A special celebratory trip!
We were debating a few locations
, but we finally decided on Thailand...and we leave tomorrow!
Thailand has been on my list of places to go for a long time. After finding out we are going to be parents this coming September, we knew we had better go now or we may not get there for a while.
This trip will be a little different than our usual trips: #1 because I actually made reservations (I know, I know, call me a planner!) and #2 because we will be staying in really nice hotels.
We have been using our
Starwood American Express
to build hotel points. After charging all our lighting supplies last year [and everything else we buy], we have enough points for our whole vacation.
At first I overwhelmed at the thought of this trip across the globe! But then I snapped back into [Cindy] reality and thought, what is the big deal? My doctor gave me her blessing and some sample
Electro-mix packets
to add to my water to keep me hydrated and reminded me not to eat anything raw while over there. (Its really hot in Thailand now and it is sure to be a culinary extravaganza)
Must. Be. Careful
We fly Atlanta to Tokyo [Japan], a 14 hour flight, then Tokyo to Bangkok, another 6 hours. I know this sounds horrible, but Im really looking forward to it. The flights are wide open and we will be sitting in
Delta's
Business Elite
lie flat seats
.


I love the longer flights. On flights to europe you never have enough time to get a good night sleep. After dinner, you sleep for a few hours then you arrive feeling like crap. The flights to Asia are long enough to get 8-10 hours of sleep and still enjoy a movie or two. I will not have a problem sleeping, eating, reading, watching movies, and surfing the internet.
After arriving in Bangkok a day and a half later (there is a +11 hour time change) we are taking another flight to the south of Thailand to an island called Phuket.
We will be staying at the
Westin Siray Bay Resort and Spa, Phuket,
which does not look like it will suck.
After 5 days in Phuket, we will take a quick flight back to Bangkok, where we will be staying at the
Four Points Sheraton, Sukhumvit
and exploring this crazy city. (Oh, the stories I have heard.) This hotel opened less than one year ago and looks like it will be great. Who doesn't love Sheraton's heavenly beds? I also read that this location is perfectly situated for getting around the city.
I am so excited, I think this is going to be a trip of a lifetime! Armed with the
Lonely Planet Guidebook
, we are ready for an adventure.
A few things Im looking forward to:
- Thai food and more Thai food
- Riding on an elephant
- Inexpensive massages
- Collecting new sand from a couple beaches
- Snorkeling in the crystal clear water
- More Thai food
- Taking a boat to Ko Phi Phi where the movie
The Beach
was filmed (Leo DiCaprio)
- Visiting the many temples
- Checking out the huge budda carved out of emerald
- Floating markets in the canals of Bangkok
- Thai food and more Thai food
** we will be taking our ipaddy pad and will be accessible by email.