It was time. I am embarrassed to say that until a few weeks ago, we had been sleeping on a queen size mattress that we had before we were married! Yikes! We still slept just fine, mind you, but it was getting especially soft and I prefer a more firm mattress. I was shopping around for months. Sometimes it is more difficult when you read reviews because there are always people who love it and people who hate. Who do you believe?
We went to test some out and decided on a
Simmons Beautyrest Black
. King size!
(growing family=bigger bed!) It is a cushion firm and seriously comfortable. What sold us is that there is absolutely no motion transfer. Ernesto jumped on one side and I didn't move one bit on the other!
We didn't need the box spring. We wanted a platform bed, and since the mattress is one sided, there was no need for it.
Until last Friday, the mattress sat directly on our bedroom floor and made me feel like I was in college again. Must. Buy. Bed. Must. Buy. Bed.
Now, I just needed a bed frame. I didn't want a skirt over a metal frame. I have been dreaming of a tufted fabric headboard. I love the platform beds where the rails are covered in fabric too, like this: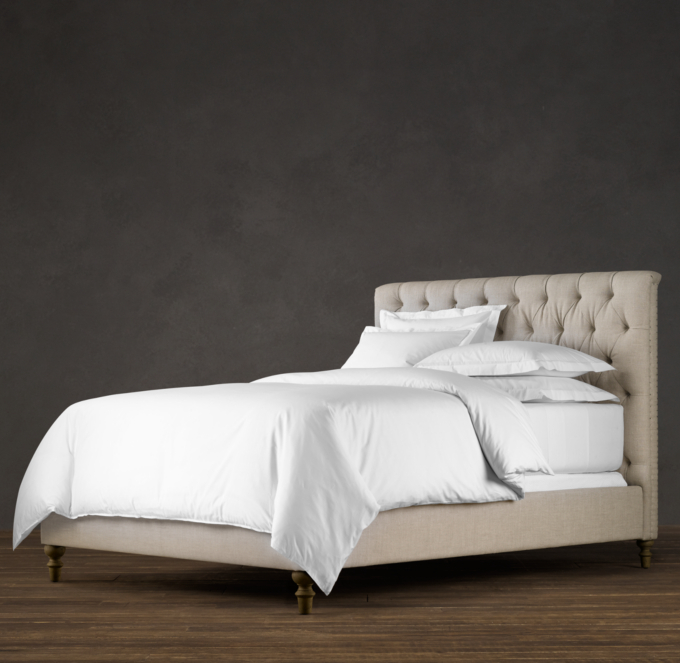 But ehh, I am sorry
Restoration Hardware
, even though this
Chesterfield bed
is on sale [for $2290!], it is a
wee bit
out of my budget this year...and most likely next year...and the next.
I also love this
Tate bed from Crate & Barrel
.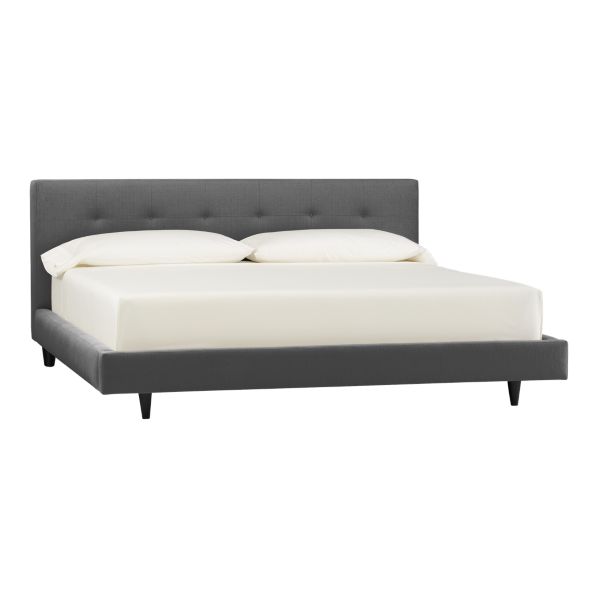 It cost $1600 which is better, but still more than I am willing to pay. I love the simplicity and clean lines, but I need a bit more glamour and excitement.... I mean it is the bedroom, right?!
The ultimate headboard being Don and Betty Draper's bed. Turquoise. Tufted. Oh my!
This is beautiful, but you know me, it has to be a DIY. I found this step by step tutorial on
Schue Love
and it doesn't look too hard.
Now, back to that bed frame that I needed.
Enter Craigslist (surprise, surprise!)
I found this king platform bed for a good price and thought...hmmm...I don't like the headboard, nor the color of the wood, but guess what? I can change that!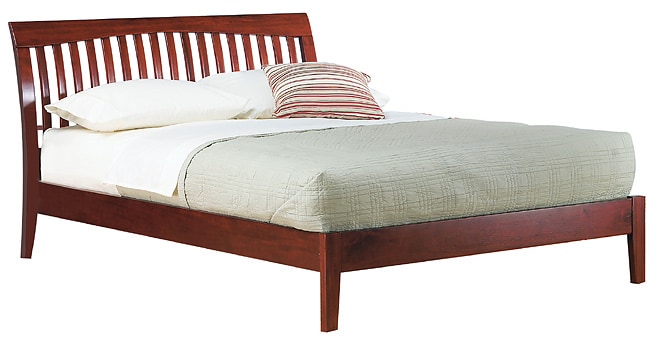 I just wanted the platform so I can attach my custom headboard. I will also attempt to cover the rails with matching fabric like
Daniel from Manhattan Nest did here
to a plain unfinished IKEA bed. (with gray army blankets- amazing!)
The bed was purchased from
Overstock for $600
and it didn't match the CL listers other furniture so she was selling it. She hadn't even put it together! It had good reviews so Ernesto and I went to pick it up.
Already our bed feels better being up higher. It looks ok for now, but will be getting a major overhaul.....sometime [hopefully soon!]